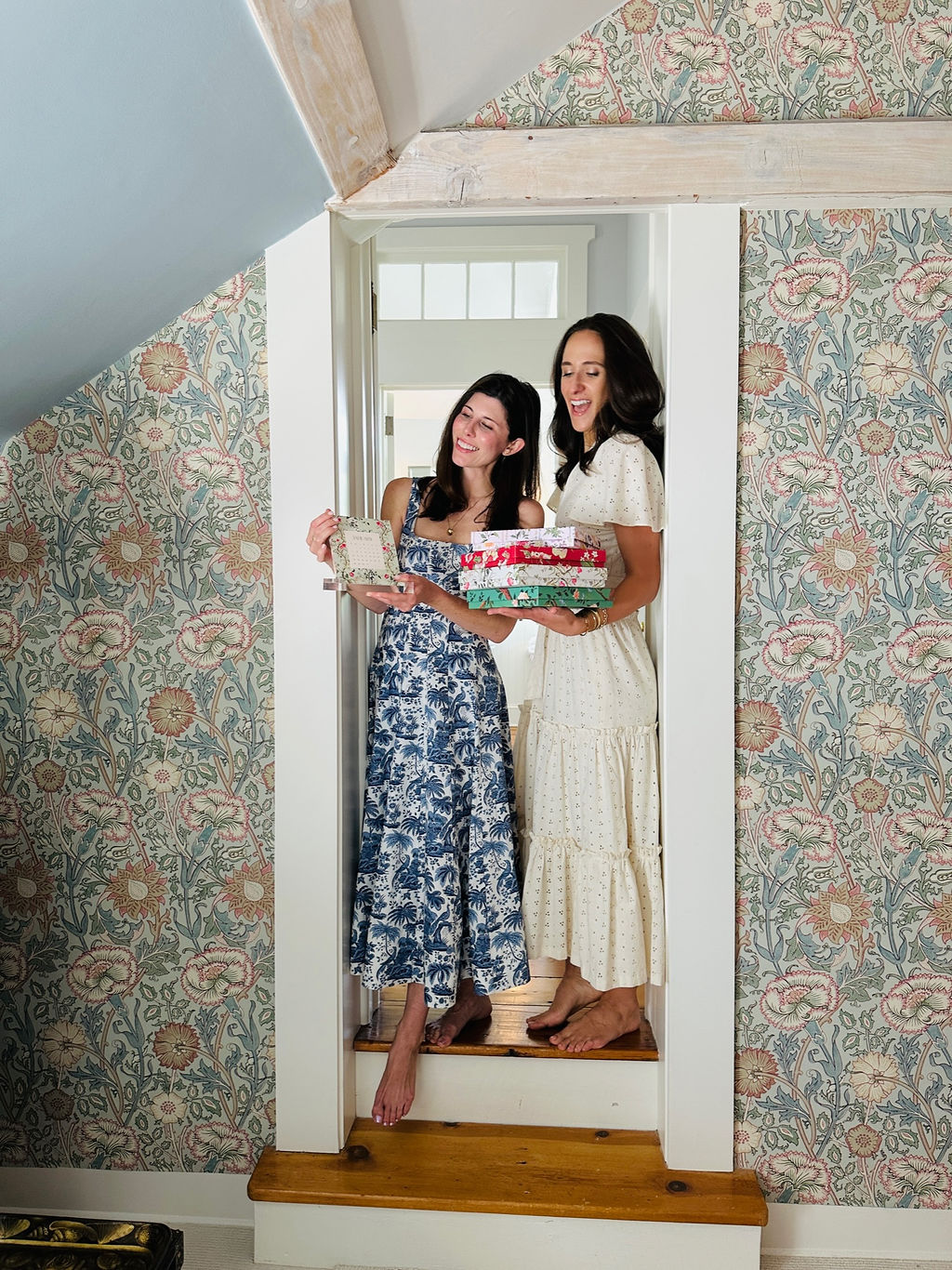 LET US TELL YOU A BIT ABOUT OUR MISSION..
When it comes to product design, we feel that visual delight is a function in its own right. Each of our thoughtfully crafted products are meant first and foremost to be visually delightful. Beyond this key ingredient, our offerings from fine art prints to tabletop and correspondence paper are meant to be shared, to spark storytelling and conversation, and to weave themselves into the fabric of tradition. Our partnership was founded in a season of raising little ones, chasing puppies, and of cementing the foundations of family, community and home. The work we create here is defined by the details that cultivate a life lived in beauty. Each product we put forth is one we crave in our own daily rounds as friends, mothers, daughters, sisters. 
We're so happy you're here. We can't wait to share our vision with you. Welcome to The Shop! 
xx,
Skylar Ivey & Inslee Fariss